Paraffin (Hand and Foot) with Manicure & Pedicure
Paraffin (Hand and Foot) with Manicure & Pedicure
Paraffin wax therapy moisturizes for healthier looking, softer skin. The treatment also offers several therapeutic benefits for joint relief.
Paraffin wax is a white or colorless soft, solid wax. It's made from saturated hydrocarbons. It's often used in skin-softening salon and spa treatments on the hands, cuticles, and feet because it's colorless, tasteless, and odorless. It can also be used to provide pain relief to sore joints and muscles. Paraffin wax has many other uses, too. It's often used as lubrication, electrical insulation, and to make candles and crayons.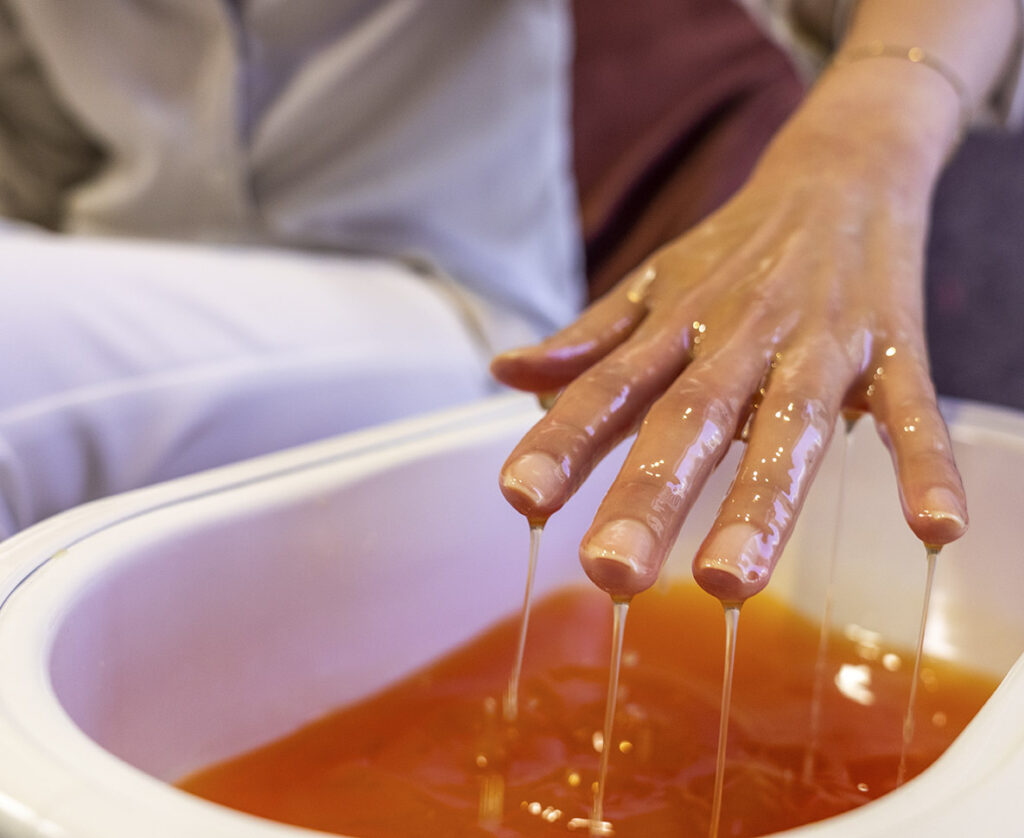 To make a booking, please contact your preferred branch.
Our customer service team will be more than happy to assist you.